Art & Design Summer Exhibition 2023
From June 14, 2023 16:30 until June 14, 2023 18:30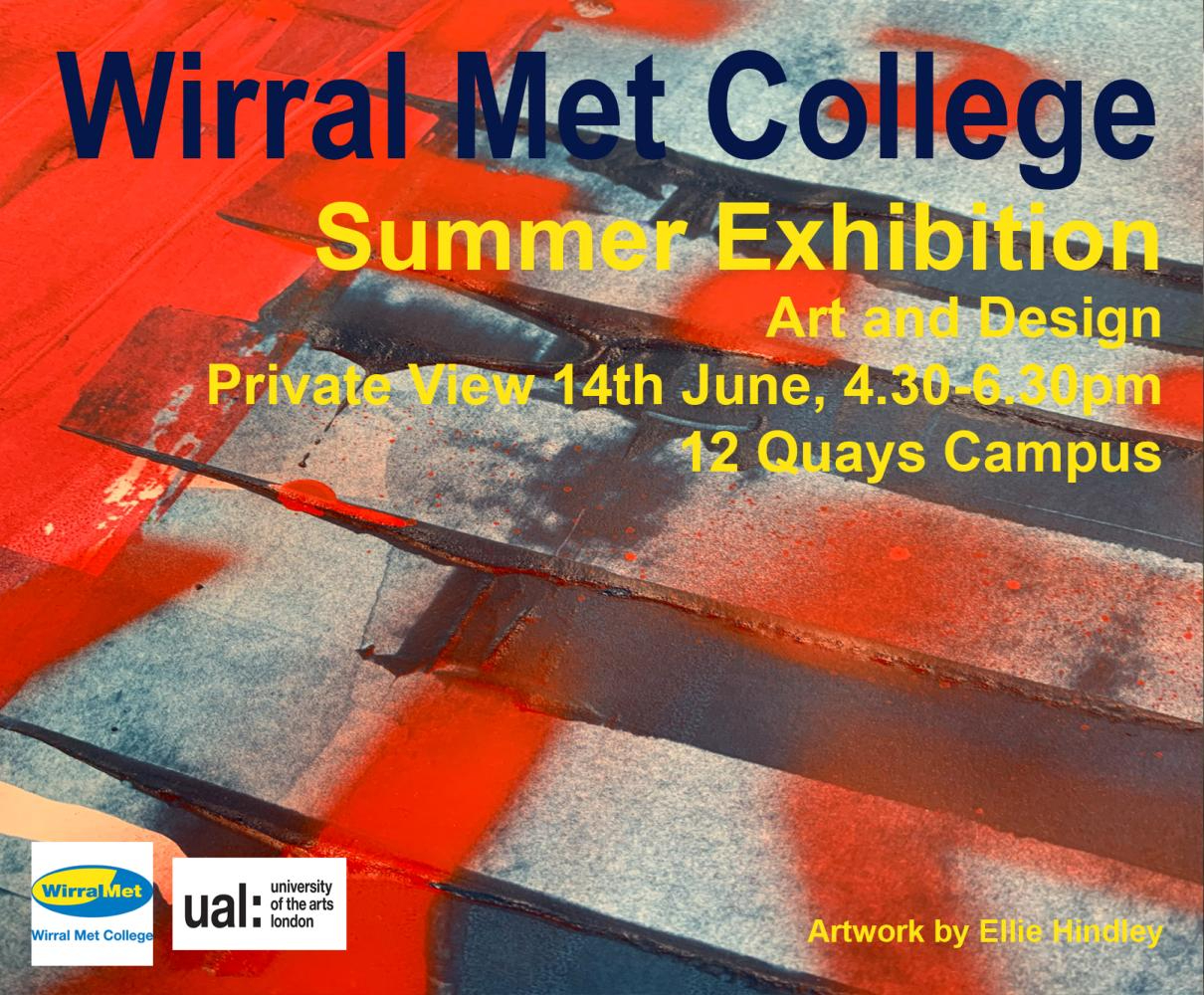 On Wednesday 14th June, our Art & Design students will be exhibiting their work to showcase their skills and achievements. The student's portfolios display a broad selection of Art & Design pathways including, fine art, graphics, illustration, photography, 3D & textiles.
Date and Time: Wednesday 14th June, 4:30pm to 6:30pm
Location: Wirral Met College, Twelve Quays Campus
---
Students from the following courses will be exhibiting work:
Level 1 Diploma In Art, Design and Media
Level 2 Diploma in Art and Design
Level 3 Extended Diploma in Creative Practice: Art, Design and Communication
Level 4 Foundation Diploma in Art and Design
---
Interested in a career within Art & Design? Apply for a course today!
---
View the Summer Art & Design Exhibition 2023 Poster

About the artist:

Artwork for the exhibition poster was designed by Ellie Hindley. Ellie Hindley is currently studying towards the L3 Extended Diploma in Creative Practice.

The concept for her Final Major Project is exploring emotion through colour and abstraction. The research she has undertaken focuses on artists such as Edward Rennie. These large sized paintings are a combination of mixed media including, painting and screen printing. Ellie has developed a body of work that combines colour theory, synaesthesia and relating colour to emotions is affected by language and cultural differences. Ellie has secured a place at Liverpool Hope University to study fine art.