As students prepare to receive their A Level results, it is time to look at the options available for further study or moving into employment.
Whilst many choose the option to progress onto college or university to study towards a degree, going away to study at a distant university isn't for everyone. With the increasing costs of university life due to the withdrawal of maintenance loans, more students than ever before are taking the decision to stay local and apply for their university place closer to home.
Did you know Wirral Met College works in partnership with the University of Chester, University of Liverpool and University of Central Lancashire (UCLan) to offer Degrees and Foundation Degrees? If you are not ready for a degree course, then other options include Higher National Diplomas, Higher National Certificates and teaching qualifications.
There are many benefits of staying local to study a higher education course. In addition to the high quality teaching you expect at Wirral Met, other benefits include lower fees for degrees than you would pay at a university, excellent links with employers, and outstanding student support.
If studying towards a degree is not for you, then Higher Apprenticeships are an option to consider…
For those wanting to gain crucial experience and develop their skills whilst working – and earning money - there are options to continue your education whilst working as a higher level apprentice. Higher level apprenticeships are available in areas such as Science and HR/Personnel. They provide development in the workplace and lead to qualifications such as the AAT Level 4 Diploma in Accounting, the Higher National Certificate or Higher National Diploma in Chemical Science in Industry, or the Chartered Institute of Personnel and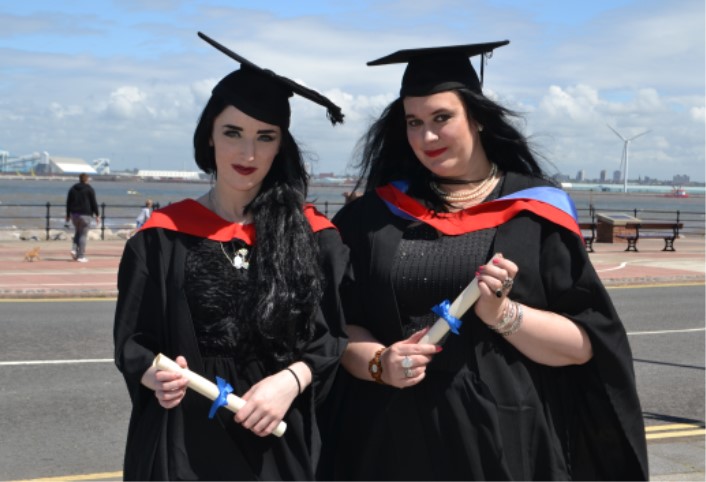 Development (CIPD) Level 5 Applied Diploma in Human Resources (which is the equivalent to the second year of a university degree).
Meet the student
Mother and daughter, Joanne and Amy Lawler both studied the Higher National Diploma (HND) Photography course at Wirral Met College. They both recently attended the college's Higher Education awards ceremony at the Floral Pavilion to celebrate their achievements. The mother and daughter team are progressing on to study BA (Hons) in photography and plan to start their own business once they have completed their studies.