There has never been a better time to further your career – those with higher level qualifications are more likely to have higher earnings.
If you are looking to progress onto university level study, Wirral Met College offers a variety of university level courses and fees which are much lower than many other universities.
It's not only young people leaving school who are looking forward to starting university level courses, many adults are looking at new careers in different sectors, or gaining qualifications to help them get a promotion at work. Wirral Met College works in partnership with the University of Chester, University of Liverpool and University of Central Lancashire and offers courses such as Degrees, Foundation Degrees, Higher National Certificates (HNCs), Higher National Diplomas (HNDs) or teacher training qualifications.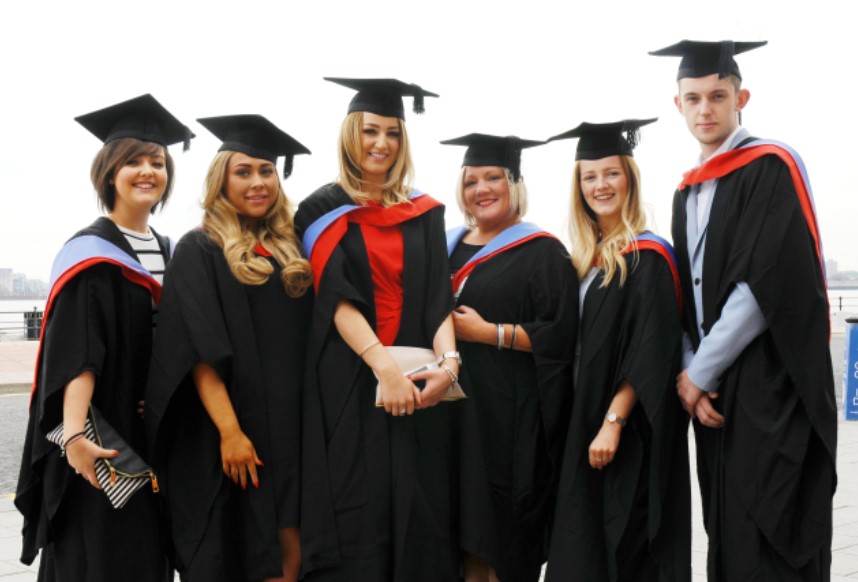 There are many benefits of staying local and studying a university level course at Wirral Met; you can take advantage of our high quality teaching, lower fees, excellent links with employers, dedicated study facilities and outstanding student support. Now is the time to start your university level course and take the first step to a brighter future.
If it's been several years since you studied, whether at school or college, or if you don't have the qualifications/UCAS points you need to join the university level course you want – don't despair! Access to Higher Education (HE) courses are designed to help students gain the skills, qualification and confidence to progress onto a degree or other higher level course. For example, if you are interested in becoming a nurse, midwife, social worker or teacher, you will need a degree or university level qualification and an Access to HE course can be your first step.
You can fit studying for a university level qualification around your family, home or work commitments, by studying on a full-time or part-time basis. If you feel that your financial circumstance may stop you learning, don't worry, as there is a range of assistance available. If you are aged nineteen and over, you can take advantage of the Advanced Learner Loan, which is available to students studying towards Access to Higher Education courses. If you are studying towards a degree level qualification, you will be able to access student loans for fees and maintenance costs.
For more impartial information, advice and guidance on any university level, Access to HE or Pre-Access to HE courses call our Student Advisers on 0151 551 7777 Monday-Friday, 9am and 4.30pm or drop in to see them Monday-Friday 10am to 4pm at our Conway Park Campus in Birkenhead.
What's on?
Our next open evening takes place on Thursday 12th January 2017 from 4.30pm-7.00pm all campuses are open.