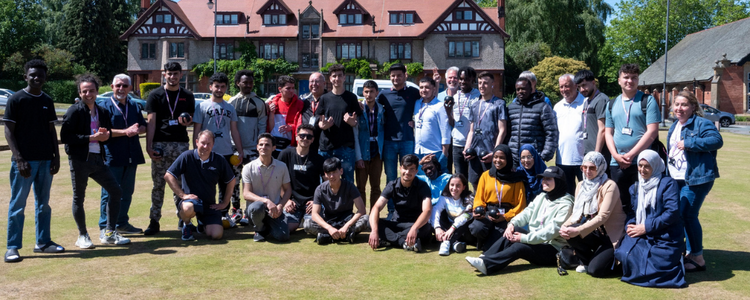 Yesterday, our ESOL (English for Speakers of Other Languages) students journeyed over to Port Sunlight to learn to play bowls.
With help from local pensioners and William Dow, development officer for Merseyside County Crown Green Bowls Association, the students were able to enjoy their time learning the game.
The initiative is part of a test and learn pilot scheme funded by the Liverpool City Region Combined Authority which aims to help new arrivals as they seek to integrate and improve their English language skills.
The initiative was covered on ITV News Granada Reports, with a number of students taking part in on-air interviews with journalist Emma Sweeney.
Waad Ibraham, an ESOL student from Sudan who took part in yesterday's session, said the day has been a "really good experience". Another ESOL student, Rafiullah Enayet from Afghanistan, said the day had provided him with an opportunity to make new friends and practice his English.
Check out the full report by ITV News!
Principal Sue Higginson was also present on the day and explained more about the pilot: "It means we can do things that ordinarily, the funding wouldn't cover. So alongside the English language for speakers of other languages, they choose to go on different trips and visits to explore the Liverpool City Region, to build confidence and learn about our history and heritage."
We offer English for Speakers of other Languages courses, starting throughout the year. Find out more and apply online below.