Spirits were high as students received top results, allowing them to progress onto university, apprenticeships and employment.
On Thursday 17th August Wirral Met hosted a BTEC Results Day Breakfast, to celebrate the achievements of students collecting their Level 3 results. Students from across the College's career-focused BTEC courses have demonstrated hard work and determination this academic year which is evident in the brilliant results that they have achieved.
With many students being accepted onto their chosen university courses or having already secured exciting job offers, there was lots to celebrate!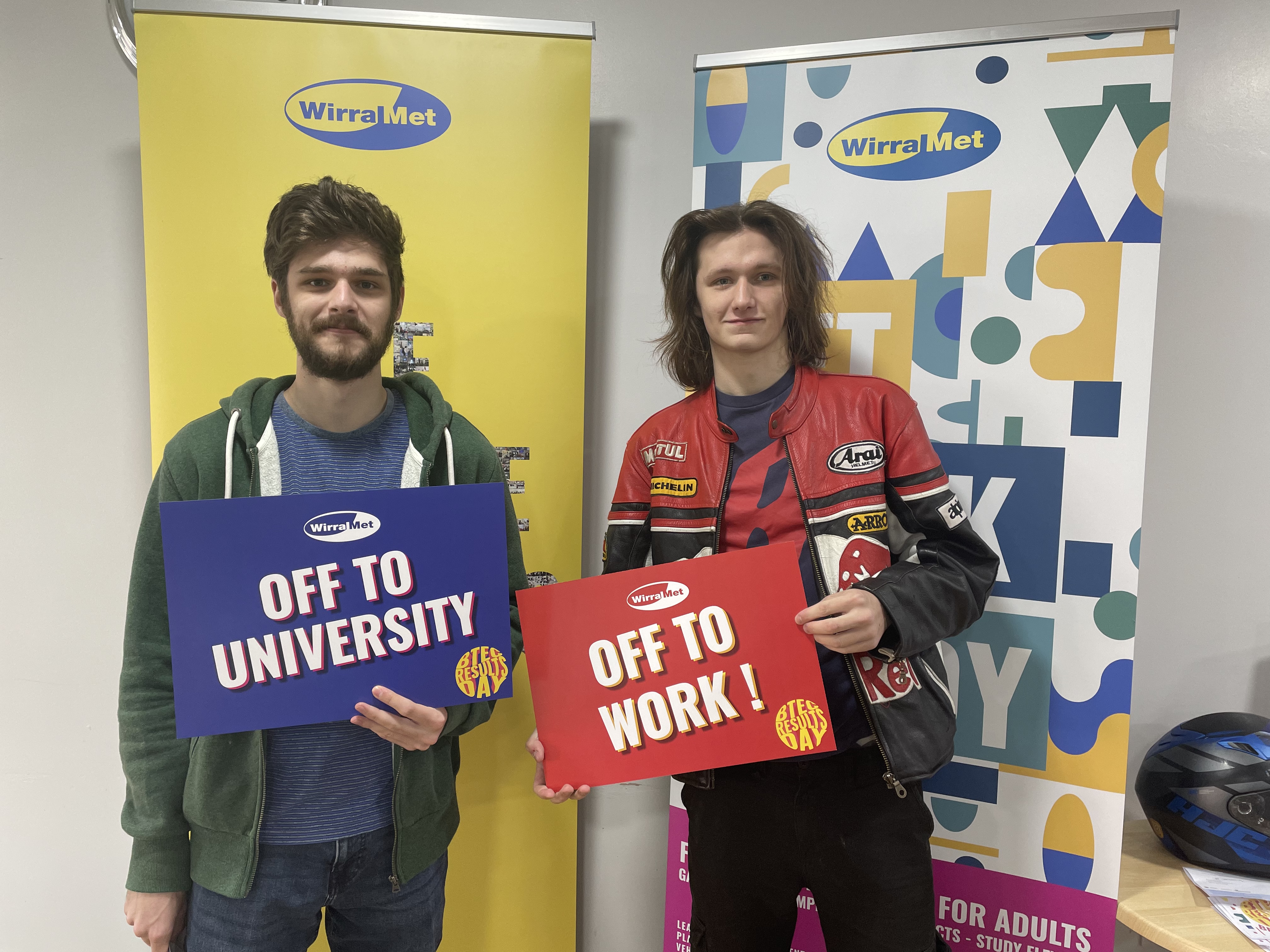 Advanced Manufacturing Engineering Level 3 students Ryan Kealy and Darrel Waters, both achieved top results and are excited to take their next steps towards their chosen career in the field of Engineering. Ryan has secured a prestigious job offer at Airbus and Darrel is off to study Civil and Structural Engineering at Liverpool John Moores University.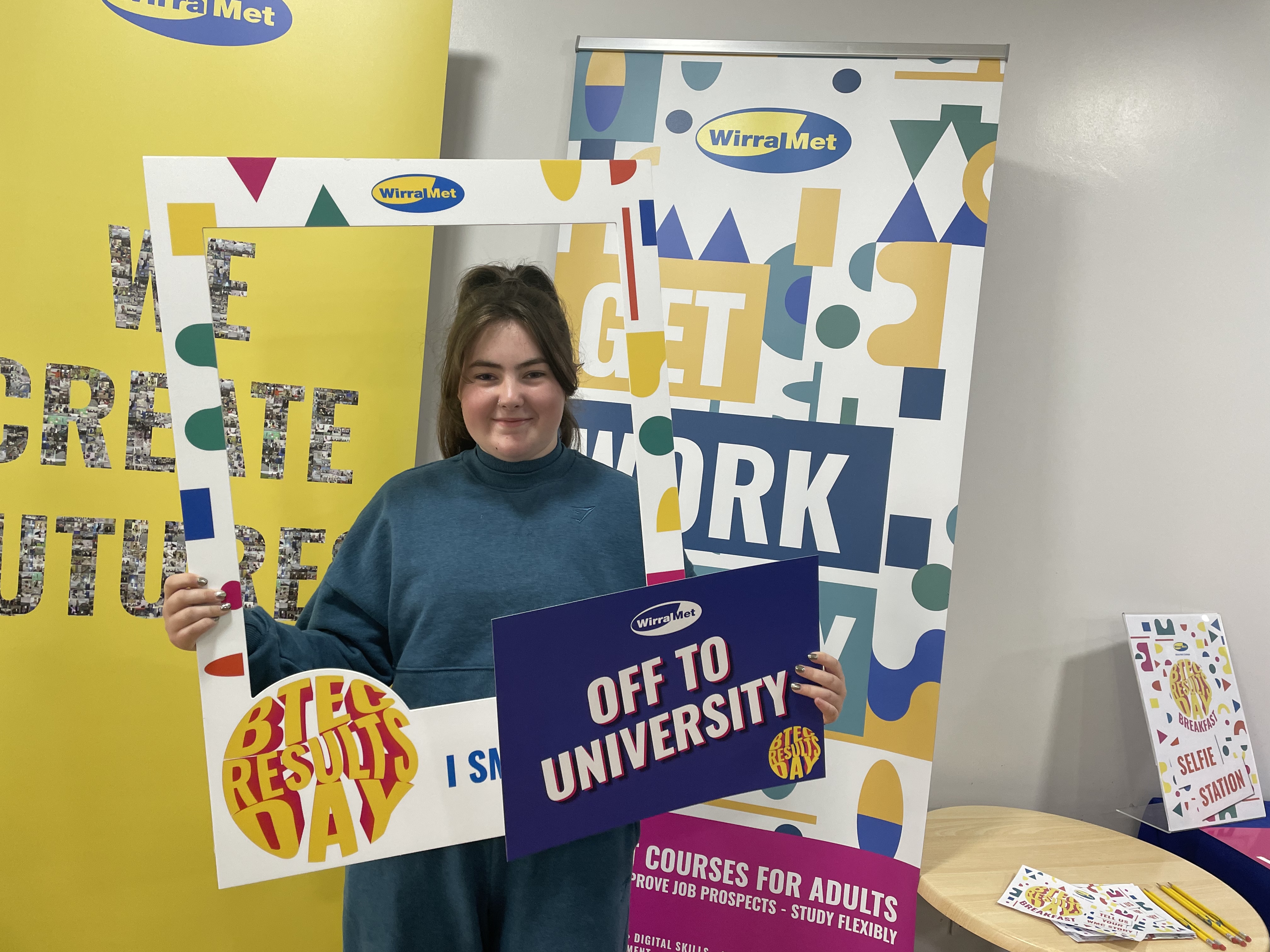 Among other students securing university places was Art and Design student Olivia Hogan. Olivia received a Distinction grade and has accepted an offer to study Graphic Design at the University of Chester, allowing her to take the next steps towards her dream career.
Protective Services student Thomas Daccus was thrilled to receive Distinction, Distinction, Merit grades when he collected his results. Speaking of his experience at Wirral Met, Thomas said:
'My tutors helped me strive to be the best I could be and as a result of this I am moving on to study Professional Policing at York St john University.'
These exceptional results mark a significant milestone in the academic journey of these students, setting a strong foundation for their future careers. Whether they choose to pursue further education or enter the workforce, the skills and knowledge gained at Wirral Met College will undoubtedly serve them well.
Congratulations to all our BTEC Level 3 students for your outstanding achievements! We are excited to see the remarkable contributions you will make to the world as you take your next steps.
It's not too late to apply for a 16-18 course starting this September. Explore our range of vocational courses and apply now!